Churchill ARV Mk.II
The subject vehicle for the following photo study was photographed at the R.E.M.E. Museum of Technology's Historic Vehicle Collection, S.E.M.E.,Bordon, Hampshire.S.E.M.E. is an active military training estabishment and visits to the collection are only by appointment/invitation. Many thanks to Mr Roger Brown for permission to visit and photograph this colletion.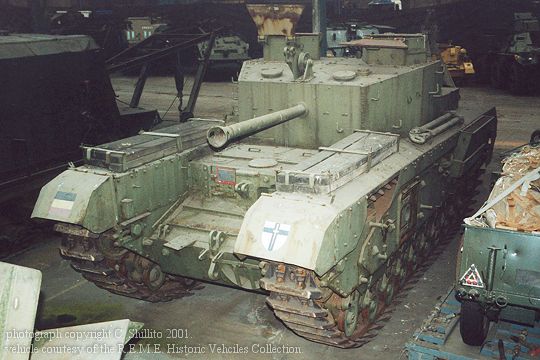 A Churchill MkIII with a fixed superstructure shaped to resemble a turret complete with dummy gun barrel. Note the 4 jib attachment points on the front hull and the pulley wheel mounted on the 'turret'.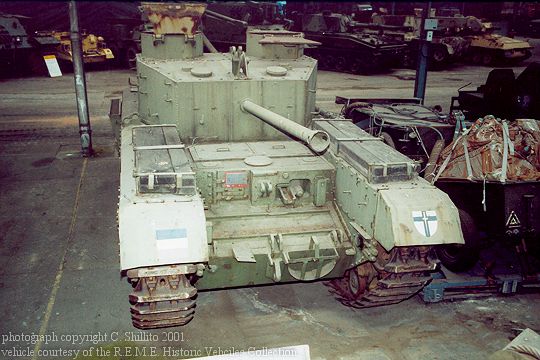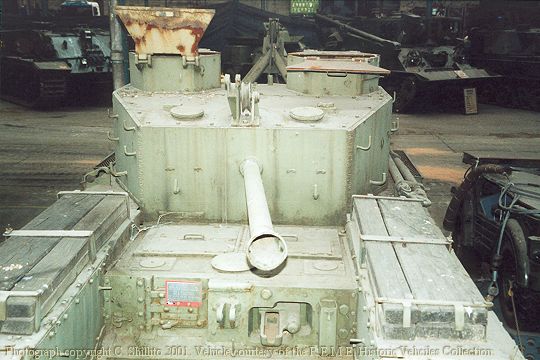 Note the angle at which the dummy gun has been attached in order to provide clearance for the front mounted jib and cable.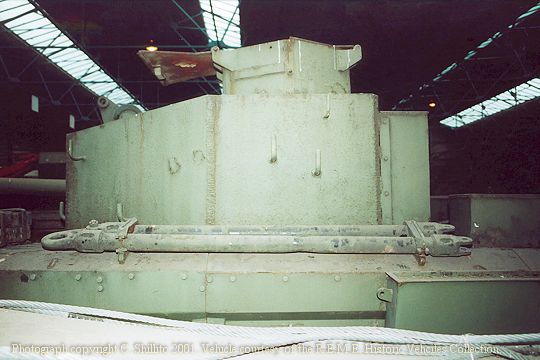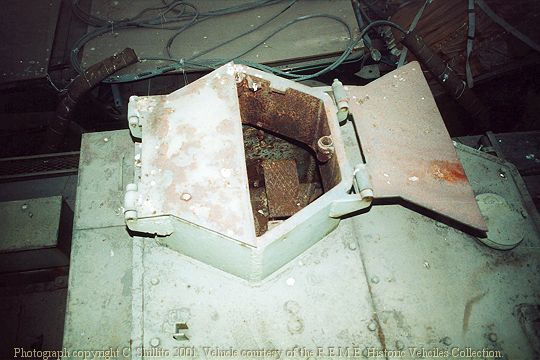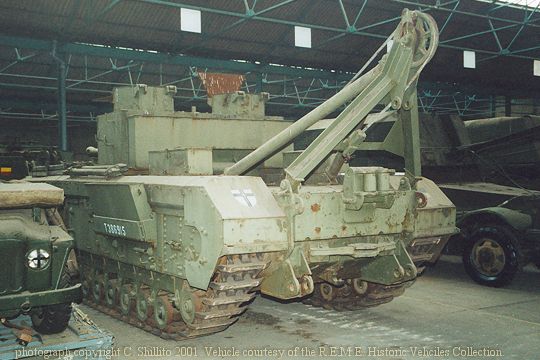 The winch consisted of a horizontal drum pulling 25 ton single 250 ft line. Note the attachment points for the rear spade (sadly missing).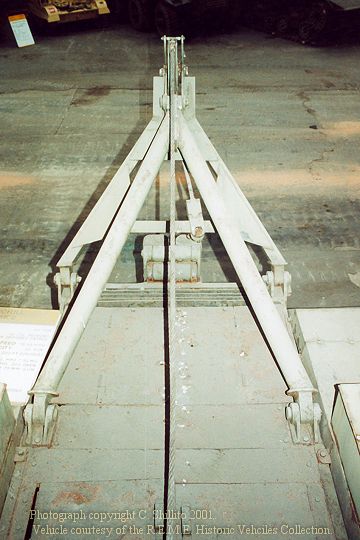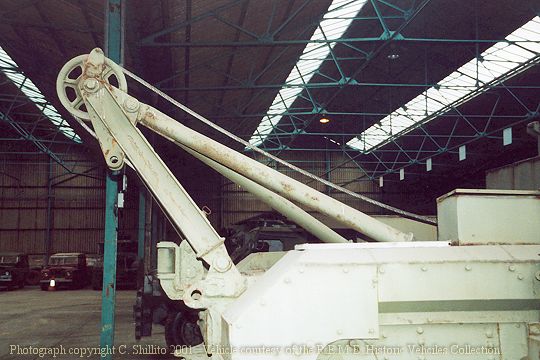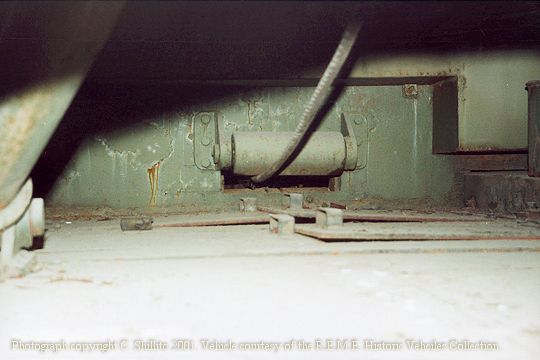 © C. Shillito 2001