Churchill MkIV
The subject vehicle for the following photo study was photographed by André Flener at the Musée Royal de l'Armée, Bruxelles.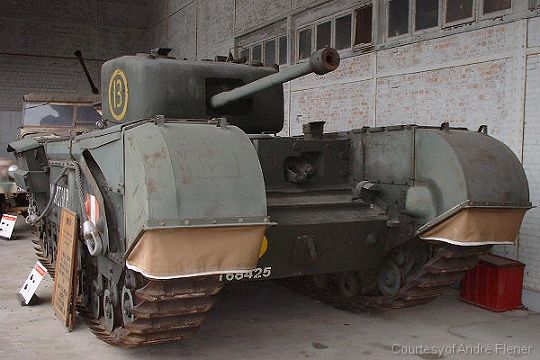 Note the prominent counter weight on the end of the MkV 6-Pdr. gun. Photo graphic evidence suggests two different styles of counter weight - occasionally none at all.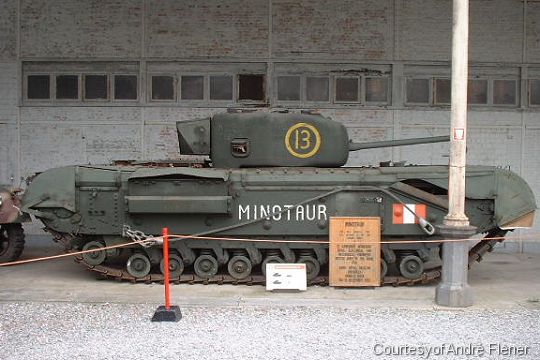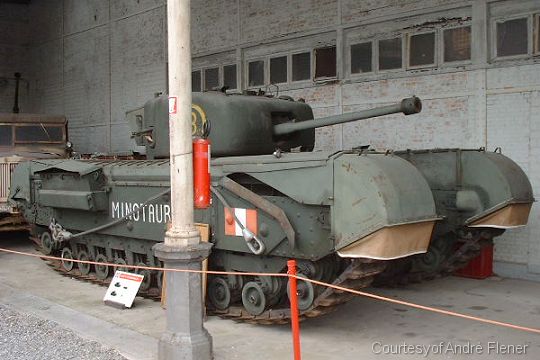 Notice the shape of the mantlet and compare it with that of the Churchill MkVII. MkIVs only have one driver's periscope and the ventilator is mounted centrally. On the MkVII there are two driver's periscopes which necessitated moving the ventilator to slightly off centre.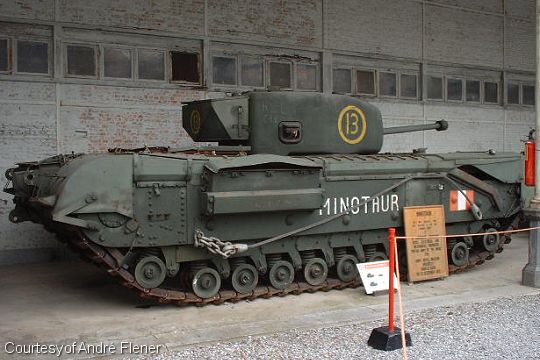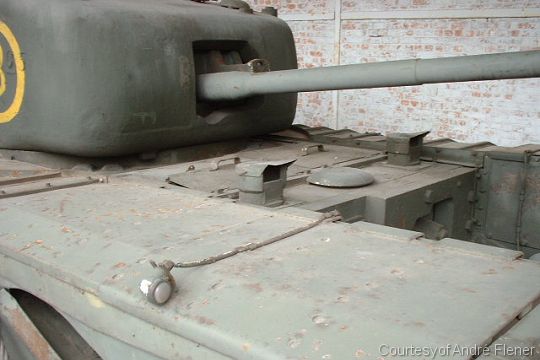 From this photo we can clearly see how the turret sits on top of the turret ring which appears rather vulnerable with this early style of MkIV turret.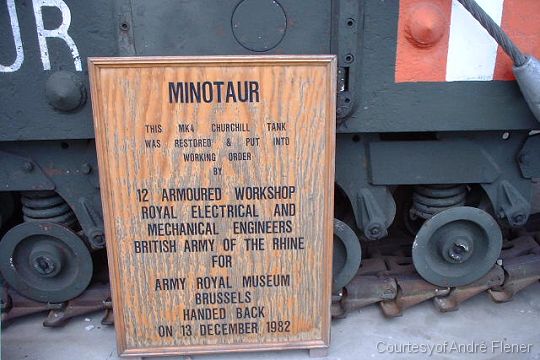 Note the cone shape bolt covers. This indicates an early reworked hull, later reworks are fitted with cone shaped nuts with two flats similar to those used on the Cromwell. Also note the MkVII style suspension with co-joined bogies 2 & 3
© 2003 Chris Shillito & André Flener