Churchill Great Eastern Ramp
The following photograghs have been kindly contributed by Bob Grimster & Chris Johnson and are of the Churchill Great Eastern Ramp which is part of the Canadian War Museum collection, Vimy House.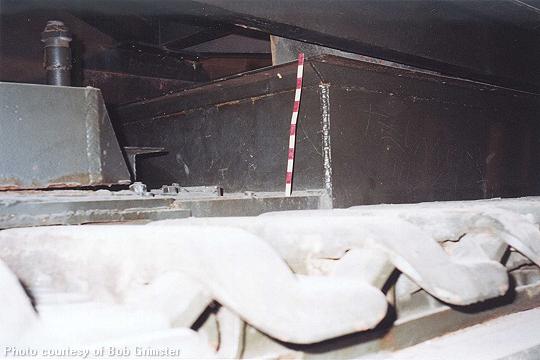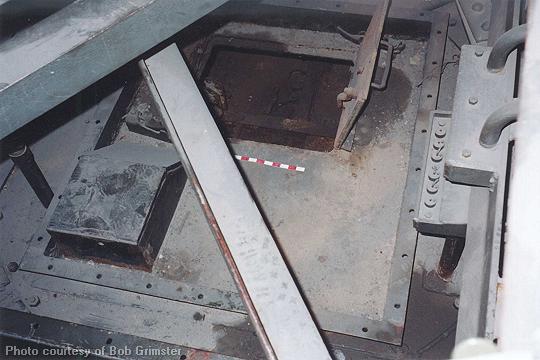 Attached to the 'fixed' ramp can be seen the rocket discharge box and the connection points for the firing of the three rockets. To the left of the discharged box stamped into the girder is "Dorman Long & Co LD"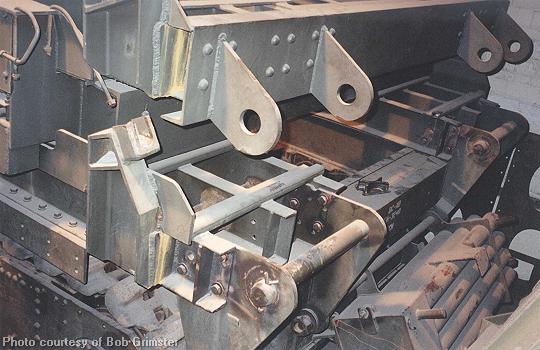 The hinges of the rear ramp clearly visible.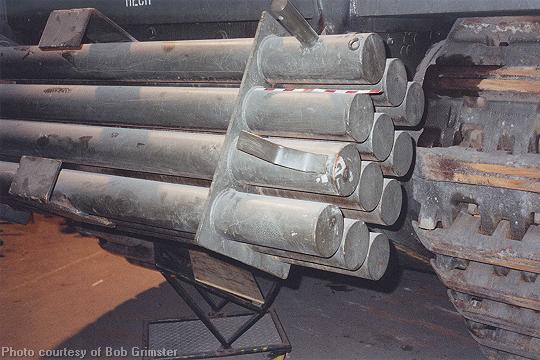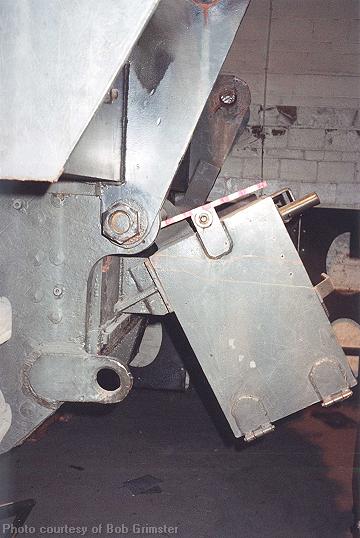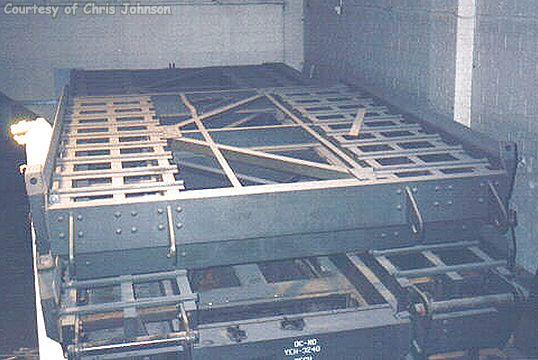 The rear ramp has been folded on top of the 'flying' ramp but would have been carried in a semi-rased position projecting backwards.