Turret Stowage & Fittings
Below you will find interactive reproductions of the Churchill MkIV 75mm stowage diagrams which is also typical for the MkIII*.
Hover you mouse pointer over items of stowage to see a description of the item.
Click on items highlighted in red to view an associated photograph and/or a more detailed explanation.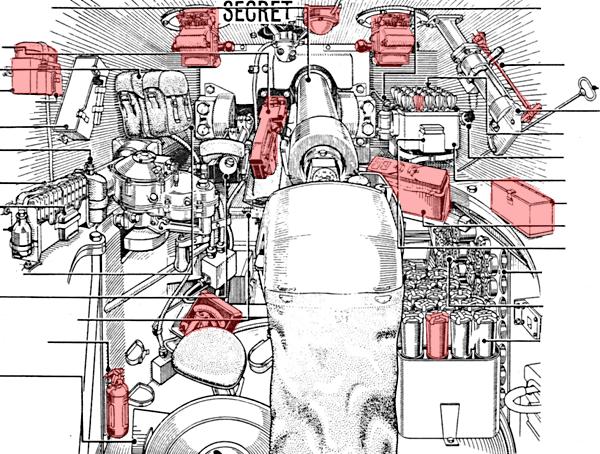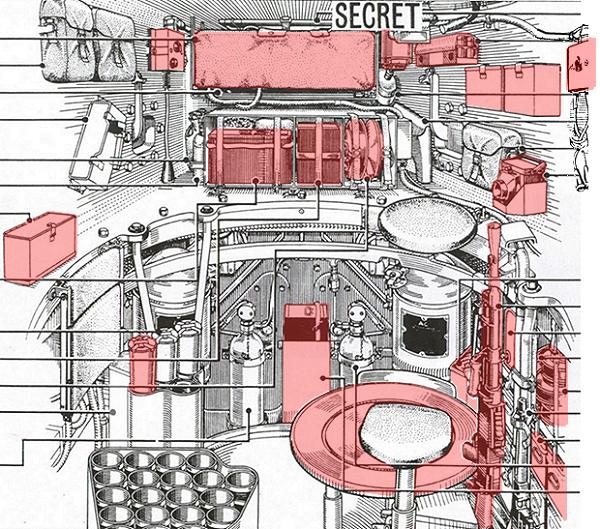 The stowage item photographs and descriptions can also be accessed directly by browsing the following files: